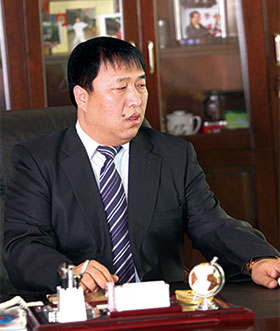 Zhaojian Metal Product Co., Ltd. is a new and modernized enterprise integrating R&D, production and trade established by Jinghua Group to meet the high-end market demand. We have undergone the striving way with painstaking efforts and sweat from the initial stage of construction to the realization of scale operation. We want to extend our thanks to the support and selfless care from the society, and the hard-working staff in each post! We will try to create the internationally advanced production base of boutique panel and symbolic factory for energy conservation, emission reduction and environmental protection with the tenet of great feedback for customers, treating staff well and serving the society.
The company selects the equipment with high starting point and high level, the product with high precision and high quality, the operation is led by the national industrial policy, and the production technique responds to the government's call on environmental protection. As a production enterprise of high-end panel supported by the technology and quality, it bears the responsibility, manages the risk and markets the reputation. We deeply feel the important mission of the industry, and we can also catch the favorable development prospect. We will actively learn from the advanced management experience at home and abroad, explore the business painstakingly, strict the production management, accelerate the technological innovation, feedback to the customer with first-class product, and create a better tomorrow jointly.
Since the establishment in 2010, the company has experienced eight years of work despite of wind and rain. It is only a moment in the entrepreneurship history in Jinghua Group, an educated gentleman cannot but be resolute and broad-minded, for he has taken up a heavy responsibility and a long course. Zhaojian Company feels grateful, practices earnestly, abides by the integrity, adheres to the concept of "there is the market only with the quality, and the progress with the improvement", sticks to the value of "we do what we say and those exceeding the customer's expectations", creates the professional elite management team, optimizes the operation and management mode continuously, and casts the evergreen inheritance.
Zhaojian Company is willing to create a more ambitious career with the society, go forward hand in hand and make great achievement together!